LEATHER REPAIR GLUE
For flexible repairs on leather and imitation leather
Bostik Leather Repair Clear Glue is an ultra strong, quick drying, water resistant, clear adhesive. It's perfect for making long lasting, flexible repairs to leather or imitation leather items such as shoes, belts or bags.
Formulated to work on leather, imitation leather and PVC
Ultra strong, long lasting, flexible bond
Water resistant
Color: Clear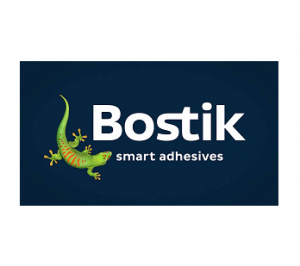 YOUR SMART ADVANTAGES
− Ultra strong, long lasting and flexible bond
− Water resistant
− Formulated to work on leather and imitation leather
USES
Bostik Leather Repair Clear Glue is a general purpose,solvent-borne adhesive, the dried film of which is virtually colourless and non-staining. It is quick drying, clean to use and provides strong, water-resistant bonds with excellent aging properties. Bostik Leather Repair Clear Glue will bond a wide variety of materials including metals, wood, glass, china, leather, felt, canvas, paper, cardboard, certain fabrics, PVC and some other plastics. It will bond all these materials to themselves or to each other and also plaster, stone and concrete. Bostik Leather Repair Clear Glue is suitable for many assembly and repair applications in and around the home
and other locations. Typical items on which it is used are handbags, luggage, lampshades, picture frames, upholstery, jewellery, books, china and marquetry pieces.
PRODUCT CHARACTERISTICS
Colour :Colourless
Form :Mobile liquid
Specific Gravity : 0.9 approx.
Composition :Polyurethane rubber/resin based solution
Product Code: 30803758 20ml blister card
Storage/Shelf Life : Store for up to 12 months from date of manufacture when stored in original, unopened packaging under dry conditions within the temperature range of +15°C to+25°C.
Odour :Ketonic
Solvent: Mixture of butanone and acetone
Viscosity: Approx.  3.3 Pa s (33 poise) at 20°C
Solids Content: 25% (in tubes)
Drying Time: 5 minutes, approx. at 23°C (RT)
Support Time: 20 to 30 minutes at RT
Handling Time: 1 to 2 hours
TYPICAL PERFORMANCE DATA (Approx.)
Application Temperature :+5°C to +30°C
Flammability: Highly flammable
Flash Point :(Closed Cup) in the group -18°C to +7°C.
Temperature Resistance :Resists from -40°C to +80°C.
Water Resistance: Good
Petrol Resistance :Good, but will not withstand prolonged immersion
Solvent Resistance :Good to intermittent contact with alcohols. Not resistant to ketones and esters.
Dilute Acid & Alkali: Good resistance
DIRECTIONS FOR USE
IMPORTANT: Before using Bostik Leather Repair Clear Glue refer to the relevant Health & Safety Data Sheet, available at www.bostik.com/uk.
PREPARATION
1. Work on a protected area as spills can damage sensitive surfaces, such as polished, cellulose surfaces and fabrics.
2. Make sure that the surfaces to be bonded are clean, dry and free from dust, dirt and grease.
3. When bonding leather avoid spills onto the shiny side as a mark will be left.
APPLICATION
4. To bond non-absorbent surfaces such as metal or glass apply a thin film of adhesive to both surfaces. Allow 5 to 10 minutes drying time and then, having correctly
positioned the surfaces, press them together firmly. The bond will be instant and non-adjustable.
5. If one or both surfaces are absorbent apply a generous film of adhesive to one surface only and immediately join the two surfaces together under pressure.
NOTE: Using this technique, initial bond strengths will be lower.
CLEANING
6. Remove surplus adhesive by the use of nail varnish remover or acetone.
PRECAUTIONS IN USE
Do not use Bostik Leather Repair Clear Glue on polythene, polypropylene, polystyrene & cellulose paint, rayon and acetate fabrics. Also, it is not suitable for repairing pottery handles or other items that may contain hot liquids.
Recommendations and suggestions are for guidance only,since conditions of use are completely beyond our control.