BRICK AND PATIO CLEANER 2.5L
BRICK AND PATIO CLEANER 2.5L
REMOVES MORTAR STAINS AND LIMESCALE
Bostik Brick & Patio Cleaner is an effective and economical way
to remove stains and limescale from brickwork, concrete, paving,
tiles, etc. It also cleans away dirt, grime and algae.
– Cleans away algae, dirt and grime.
– Apply by brush.
– Suitable for most building materials.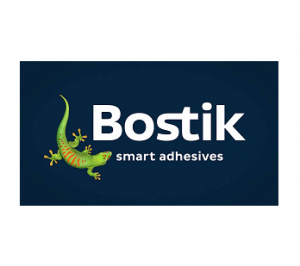 USES
Bostik Brick & Patio Cleaner is designed to clean and remove light cement and mortar stains from patio areas, concrete, tiles, brickwork and many metals including some tools and dismantled pipework.
Important: Do not apply to or near painted enamel, stainless steel, decorative brass or aluminium. This cleaner gives off acidic fumes which can discolour metal or decorative surfaces. Hydrochloric acid dissolves calcium carbonate materials i.e. marble, terrazzo, lime/silicate, limestone and cement based paving. Test on a small, concealed area with dilute cleaner and examine carefully before proceeding to clean the whole area. The test area should be examined after 24 hours as the effect on artificial or coloured stones is not immediately noticeable. If there is any indication that the acid is attacking the surface, wash the surface immediately with plenty of water. When used on pigmented concrete some colour loss may occur. Do not use a jet or power washer to rinse off cleaner. Do not mix with any other chemicals. Not for interior use. Do not contaminate ponds, waterways or ditches with product.
DIRECTIONS FOR USE
IMPORTANT: Before using Bostik Brick & Patio Cleaner
refer to the relevant Health & Safety Data Sheet, available
at www.bostik.co.uk
PRODUCT CHARACTERISTICS
Colour: Pale yellow
Form: Liquid
Specific gravity: 1.06 approx.
Composition: 9.8% Hydrochloric (HCI) acid solution.
Cleaning: Clean tools and equipment with water immediately after use.
Storage/shelf life: Store for up to 2 years from date of manufacture when stored in original unopened containers in a cool, dry place within the temperature range +5°C to +25°C and out of direct sunlight. Protect from frost. Store and transport securely in an upright position.Ensure the cap is fully closed.
Sizes: 2.5 Ltr 30812501
TYPICAL PERFORMANCE DATA (Approx.)
Application temperatures: +5oC to +25oC
Coverage: 3m2 to 5m2 per litre approx.
Mix ratios: General use:2 parts Bostik Brick & Patio Cleaner to 1 part water. Severe staining:Use undiluted
APPLICATION
Brick & Patios:
– Do not use on natural limestone, sandstone, terrazzo or marble.
– Dilute as necessary and test on a small concealed area and examine carefully before proceeding to
clean the whole area.
– Thoroughly wet the area to be treated with plenty of water to reduce the absorption of
the cleaner.
– Apply diluted Bostik Brick & Patio Cleaner with a soft brush.
– Rinse the surface with plenty of water before it has time to dry. Repeat procedure if necessary.
Metal Tools & Pipework:
– Soak tools/dismantled pipework in undiluted Bostik Brick & Patio Cleaner for up to 2 hours.
– Rinse thoroughly with water and allow to dry.
– Treat metal with an anti-corrosion protector. (NB)
– Do not use on power tools. (NB)