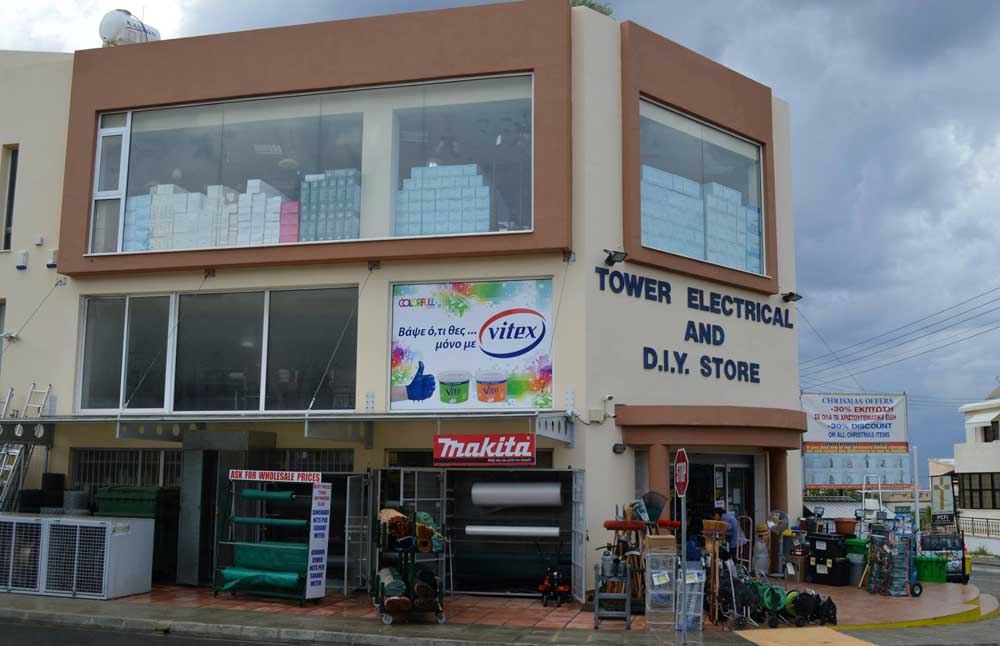 ABOUT US
Tower Electrical & D.I.Y. Store Ltd started to operate since 1989.The company sells electrical equipment, mechanical equipment, electrical machinery, electrical appliances and a wide range of DIY products.
In the beginning the company started with a small shop at Agapinoros Street in the center of Paphos and in 2000 moved to a larger store in the same area. The company has been transferred to owned store in 2006.
Our vision is to provide household hardware for home improvement. Our purpose is to support our customers, before and after they buy and use our products or services, to ensure that they will have an easy and enjoyable experience with us and our products.
Today we deal with the same range of products but we have more variety, quantity and service. Some of them are: building materials, hand tools, power tools, locks, hinges, chains, safes, plumbing supplies, electrical supplies, heaters, cleaning products, tools, paint, paint accessories, fans, lighting fitting, bulbs, safety products, workwear, safety shoes, and garden products.
TOWER ELECTRICAL & D.I.Y. STORE LTD …Low prices on all Goods!!!